Skimming the swimming pool's surface is an often repetitively boring task. Nets are great for the odd leaf of bug but to clear a pool or pond of algae at the start of the season is a whole different kettle of fish.
Now fresh from the USA is the Parachute Skimmer ™ to make things very much simpler & swift.
Simply cast it out over the pool or drop it in at the edge and guide it through the leaves or debris to dredge the surface.
Three times wider than a typical net means it at least three times faster, its logical when you think about it;
You wouldn't use a dustpan brush to sweep your drive so why use a foot wide net to sweep the pools surface?
At three foot wide the skimming parachute glides across the surface effortlessly, the patented design makes manoeuvring a cinch too.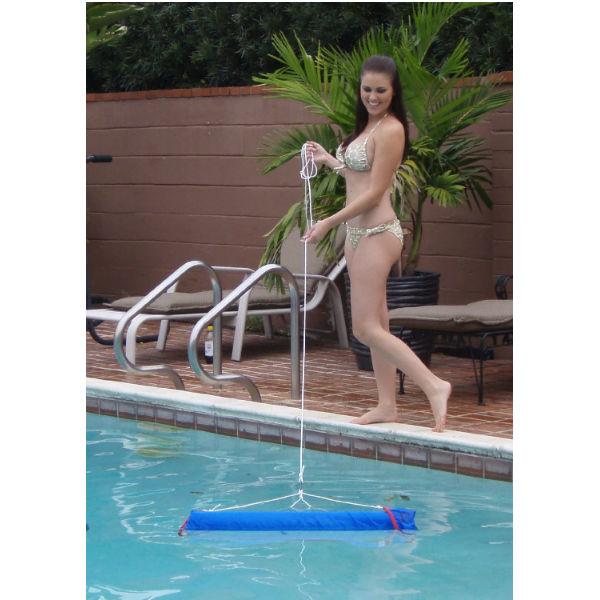 Learn more at our website by clicking here or calling the office on 01895 672 515.